ORLA KIELY DESIGNS NOW IN!
13 September 2018 11:09:32
We have always loved Orla Kiely's stunning fabric designs so are particularly pleased to announce they are now available!
Orla is known for her bold geometric shapes and muted modern colour palettes which look fabulous as oilcloth tablecloths in both modern and traditional homes.
There are four designs in our Orla Kiely wipe clean tablecloth range.
This is one of Orla's best-known patterns featuring fabulous tones of rust, gold and olive green on a pale cream background.
This design looks amazing as a wipe clean tablecloth, we love the simplicity of the pattern and the rich gold tone.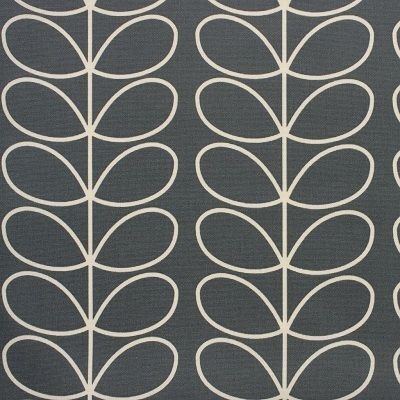 Another colour option in this simple design, this time in ultra-modern slate grey. Fabulous!
This is a fun design featuring multi-coloured pears in Autumnal tones, it makes a super tablecloth.
To order your made-to-measure Orla Kiely oilcloth tablecloth, simply choose the design you want, measure your table using our instructions, and place your order. We can create Orla Kiely tablecloths in square, round, oval and rectangular shapes. If your table is extra-large, simply opt for the addition of a neat centre seam to get the perfect fit. If you wish, we can add a bias binding to hem your tablecloth for a neat finish. All of these choices are available from the Optional Extras menu.